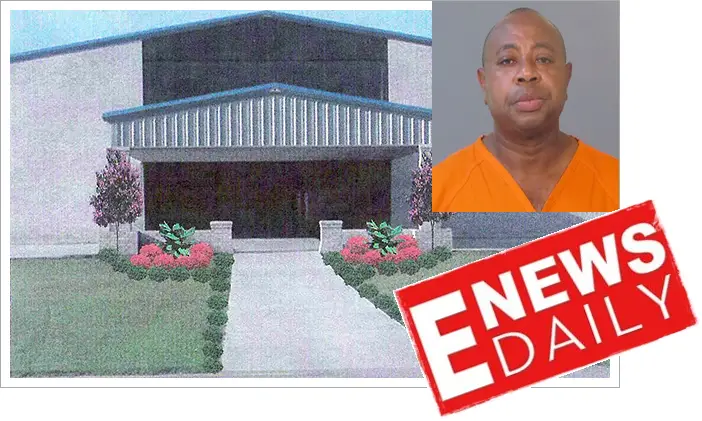 Woodrow Karey walked inside the Tabernacle of Praise Worship in Lake Charles and shot Pastor Ronald J. Harris Sr. who was delivering his sermon at a nighttime service where sixty-five church-goers, including the victim's wife, watch in horror as their pastor was gunned down.
"Witnesses said that Karey fired one shot then he went up to him, stood over him and fired again," Myers said said.
Woodrow Karey flee the scene on foot, but he called the Sherriff's office and surrendered himself without incident, Karey is charged with second-degree murder and was held in the parish jail Saturday, Myers said. Meyers said a  bond has been set at $1 million. Pastor Charles Sr. was pronounced dead at the scene.
53-year-old Woodroy Jr. Karey was born on November 09, 1959 in Lake Charles, LA. He graduated in 1977 from Washington High School. He and his wife Janet, 50, reside in Lake Charles, LA.
Mr. Karey's sister Bonita Karey posted the following message on Facebook..