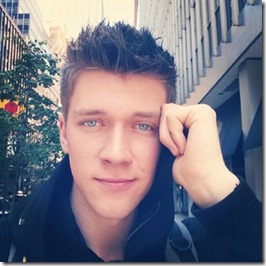 We know women of all ages want some Collins Key's but it's important to keep in mind the season 8 contestant on America's Got Talent is still in his teens.
The magician act has captivated both the young and grown ups audiences; girls all over the country called themselves "Keypers" in reference to being Collins everlasting fans.
His blue eyes, smile and laughter have caught people's attention since he was a toddler.
As a kid, Collins took any chance possible to perform. Collins started in theater at the age of four playing a lion and there is no doubt to his talent when the teen was hired on the spot by a director.
The teen heartthrob who could easily be a model, has said he is single but like any other 17-year-old he enjoys going out on dates. But most of all he just seems to be enjoying the spotlight right now. Do you think he is dating anyone? Maybe a high school girlfriend? or a fellow magician student from The Academy of Magical Jr. Society?
The 6'2 dirty blond discovered magic at age twelve, he thought performing magic tricks in front of strangers was cool and no matter where he went he knew he could just stop someone and entertain them with his tricks. He joined the Magic Castle's Junior program thanks to his mother, Anne; and has been performing in private events ever since.
Jennette McCurdy, who plays Sam Puckett on the hit Nickelodeon show iCarly, asked Collins for a private show; he regularly performs at corporate events and social gatherings as well.
You can see more pictures of him here, find him on Facebook here or join his 66,381 followers on twitter here.