The most beautiful women in the world some may say get together, plus A list stars like Rihanna, Bruno Mars and Justin Bieber! With all of that The annual Victoria's Secret Fashion show has become one of the most expected events of the year.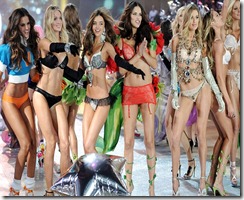 What else could you wish in this epic fashion show! Last night Victoria's Secret show and their angels of course were in charge in New York City!
The event took over the Lexington Ave. Armony in the Big Apple and included all the things this posh spectacle is famed for; like, the theatrics, live performers, over the top costumes, hottest models out there and very very sexy designs; bottom line it was a thumbs up success and a definite sight made for pleasure.
We all know this glam Fashion show is themed for intimate clothes but in the past years it has become sort of a music event wouldn't you say? In past events stars like Nicky Minaj, Katty Perry and even rapper Drake have said I do to this special night! So let's talk about the performers for a minute, this year's stellar cast was conformed by Miss Rihanna, taking the catwalk or stage if you will, twice! Wearing sexy lingerie of course she performed her hit "Diamonds" very appropriate since every year a model is chosen to wear the unique bra covered in sapphires, rubies and diamonds that gets more expensive each year. The 2012 design is $2.5 million and it was specially made in London for Brazilian beauty Alessandra Ambrosio. On the male singers side we saw Bruno Mars and Justin Bieber taking the stage, but can you imagine how hard must have been to focus with all those gorgeous women walking around them!  They sure did a great job though! So props for all of them.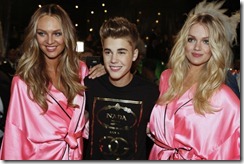 As for the designs VS amazed the viewers this year putting a new spin on the world famous traditional angel wings as Orchid wings were worn, what do you think was it a big yes or are you the kind to stick with the old but traditional look??
Now about the angels, last night we saw a room full of beauty with models doing what they do best, do you have your favorite? We saw them walk back and forth or more like gliding I'd say but they sure looked amazing angels like Miranda Kerr, Karlie Kloss, Jourdan Dunn making her debut, and the flawless Erin Heatherton make sure not to miss the pictures below!
After watching the show and analyze  all the looks from the runway I just can't wait to see the full line ready and start shopping! I'm sure you can't also so write it on a post it, your planner, your computer or even put it on your fridge! to make sure you won't forget The Victoria's Secret Fashion Show will air December 4 at 10/9c on CBS.