Thomas Ravenel
Thomas Ravenel, the former politician turned reality TV star has been locked up. 56-year-old Ravenel was booked on charges of alleged assault and battery second degree.
Details have not been released on his recent arrest but this isn't the first time Ravenel faces similar accusations. Ashley Perkins claimed that Ravenel raped her mother, Debbie, during a Tinder date in December 2015 and subsequently paid $200,000 to sign an NDA. Earlier this, Luzanne Otte says the reality star went into a 'trance like' rage and accused her of 'f***ing the neighbor' in a nasty verbal assault. The two had a brief relationship.
Born August 11, 1962; the Charleston, South Carolina native was born into a political family: his father, Arthur Ravenel, Jr., was a Congressman from South Carolina.
He graduated from both The Citadel and the University of South Carolina and established a real estate company called the Ravenel Development Corporation. He began his career in politics serving as South Carolina State Treasurer for the first half of the year 2007. He left his post after facing cocaine distribution charges.
You may also know him from starring on the Bravo reality series Southern Charm.
Ex-Wife
Ravenel was previously married to Mary Ryan Ravenel from 1995 until 1998.
Mary Ryan, also known as Katy, is the daughter of Mike Ryan –a former Chief of Staff of the Air Force.
The former couple separated only 13-months later. They were legally divorced in 1998.
Girlfriend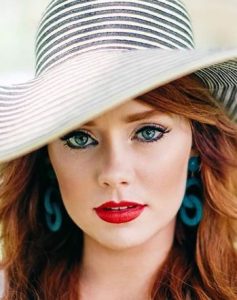 Kathryn Dennis and Ravenel had a volatile relationship and a vicious custody battle. She gave birth to a girl named Kensington Calhoun and a boy Saint Julian. The two appeared together on Southern Charm.
Kathryn Calhoun Dennis was born in Charleston. She is the granddaughter of Senator Rembert Coney Dennis, who served 50 years in the South Carolina. Kathryn is also a direct descendent of John C. Calhoun, 7th Vice President of the United States under Presidents John Quincey Adams and Andrew Jackson.
Kathryn is best known for her stylish appreciation of old and new. Working in politics on both the state and Federal levels proved to be a natural fit for her.
Dennis and Ravenel are no longer together. After their break-up, Ravenel had a romance with Ashley Jacobs and Luzanne Otte.
Children
He has two children with girlfriend Kathryn Dennis. Daughter Kensie is 4-years-old while son, Saint is 2.
The post Thomas Ravenel's Ex-wife, Girlfriend & Children appeared first on DailyEntertainmentNews.com.