Say hello to this season's LBD: the Little Bright Dress. Better get yours now and it'll carry you through an endless series of events all spring long!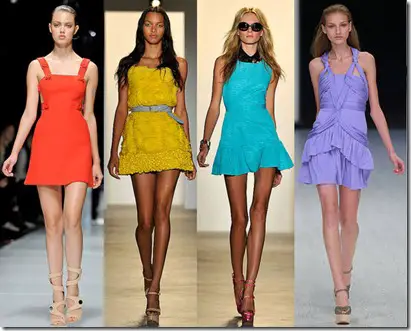 From breezy early April weddings to pleasant June al fresco cocktail gathering!
I know it might seem like is not season appropriate just yet but here is what you can do: Throw on some layers to keep cozy now; blazers, cardigans, and tights will all make these dresses and you feel comfy yet glammed up, then pare things down to beat the heat later.
Woven cotton and silk blend sheath dress. Pleated at shoulders and scoop neckline, V-back, back vent, tonal top stitching, panel seaming. Perfect for all skin tones!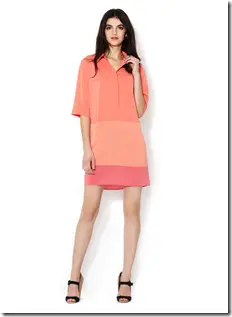 Woven shirtdress! Pointed collar, pockets at bust, folded sleeve cuffs, contrast panels at skir…Simple and delicate.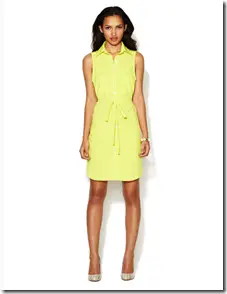 Woven shirtdress in fantastic yellow! Pair it up with white pumps and clutch! You'll be the star among your friends.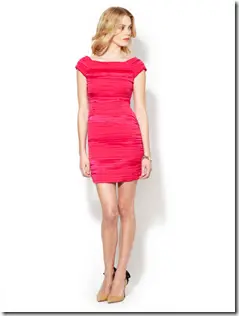 Soleil Silk Cap Sleeve Ruched Dress! What an amazing color, have you tried it on already? This is a silk and spandex combo with exposed back zipper for that sexy date you want to impress!
You can never go wrong in red! Something to do with pretty woman kind of epic look don't you think..Maybe..This embellish scoop back dress gives your leg great exposure but only enough to make you look sexy yet chick!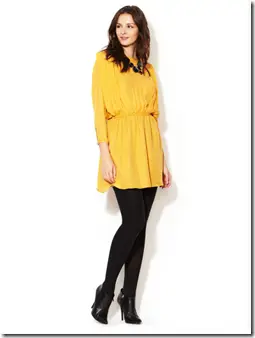 See how great this little silk dress looks with tights and booties! I just love that look, perfect to cover up what you don't want other to see but still pull the look and keep your blood flowing!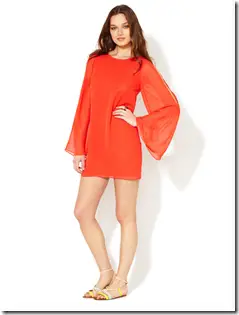 Bright colors is what this season is all about! Make yourself noticeable with this 100% polyester lining little bright dress!
As we can see one of this season's hottest trends is to rock the little bright dress always keeping the elegance and simplicity keep an eye on patterns; the emphasis should be on the color and cut of the dress!
The LBD gives you the chance to throw on that awesome necklace or try other accessories but try not to over do it.