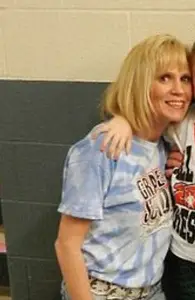 Shelly Molchak from Ohio is married to Tony Molchak, the couple who has been married since 2008 got into a fight about two months ago that ended up with her in the hospital! A video that was taken by Shelly and recently uploaded by prosecutors reveal the moments  when her hubby and his ex-wife's current man got into a heated discussion showing how the mother of at least one of Tony's children and resident of Chardon Township ends up getting shot by her own husband.
According to publications online, Tony was dropping of his daughter at the home of his ex-wife when he got into an argument with her boyfriend, Gary Schussler, over the little girl's schedule; the brawl between the two men in Chardon Township, Ohio resulted in Tony accidentally shooting his own wife.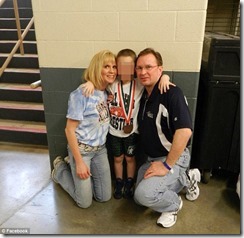 The argument escalated and resulted in Molchak punching Schussler several times in the face. Schussler responded by pulling out a gun. While Molchak ran for his life, his new wife Shelly recorded the fight on her smartphone. Schussler then approached Shelly and kicked her while she was still filming.
Somewhere during the scuffle Schussler dropped the gun and somehow Molchak picks it up. You can hear him say
"I got the gun now f*cker,"
Right before the gun fires and hits Shelly in the back.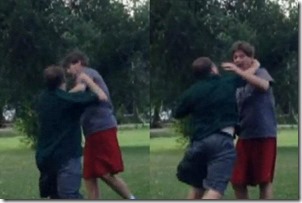 Shelly Farry Molchak attended Fairview Park, Ohio school graduating in the class of 1988. According to a linkedin with her name; she is an Accounts Receivable at C. Jarvis Insurance Co. And currently hold the position. Shelly and Tony's wedding anniversary is March 15, 2008; according to his Facebook he is a Global Finance Manager at Newport Tank Containers, Inc. And is the father of six children.
Molchak was charged with negligent assault on his own wife. Schussler charged with having a weapon while intoxicated and assault against Shelly Molchak, says the the NY Daily News.
Shelly was taken to the hospital and treated for a collapsed lung.
You can find her on Facebook here.