Hot, hot, hot!!! That is the only word that comes to mind to describe new love in Hollywood actress Scarlett Johansson's life! We are talking about hot French journalist Romain Dauriac.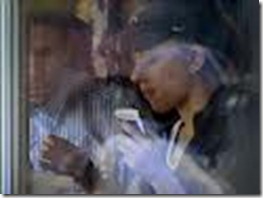 It seems the attempt of blond beauty Scarlett Johansson of keeping her new romance under the radar has failed since the new love birds have been spotted at clubs and bars in Paris as well in the Big Apple.
Romain Duariac is a 30 year old journalist, he used to work as the editor of French magazine Clark; he specialized in French urban art, not sure what that means exactly but now, he works as the manager of a creative agency.
They reportedly met through mutual friends and they've been haging out together since last month…Aww don't you just love those first dates!!! Aren't they the best! So then, does this means she has moved on from ex New York exec Nate Naylor??! Well she is the only one that can answer that question but I think she is doing just fine by the looks of the picture above and good for her!
The Hitchcok girl recently showed off a new tattoo stating "lucky you" by Parisian graffiti artist Fuzi who is actually a friend of her new man, is he maybe the mysterious friend that introduce them?? We are not sure but what we can assure you is that the couple is having a great time together dancing at the Parisian Bar Pompon, cuddling, having lunch and looking all lovey dovey  …just like she said when she recently had separated from hubby Ryan Reynolds that she wanted to "hang out" and that is exactly what she is doing.
We wish the happy new happy couple the best and Vive La France!! right Scarlett!!
Don't miss the pictures below!
You can follow him on twitter here.