Shia LaBeouf & Karolyn Pho split, but the sexy and one of the best paid stars moves on with model and co-star Mia Goth, an English model and actress…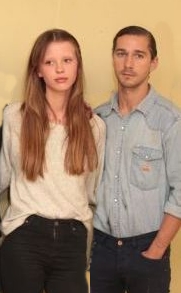 The cute 26-year-old actor and his GF for 2 years recently broke up after he declared that he was going to be literally having sex in his next movie. After that, they  were spotted back in March and were fighting. Rumors are now confirmed…He said 'Next!' and started something with his Nymphomaniac co-star Mia.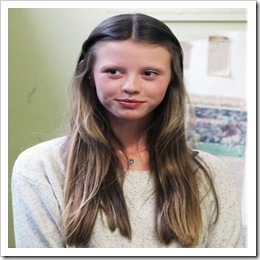 Shia and Mia were seen in the streets of LA before Thanksgiving heading to Starbucks last week. You must remember he was with her  when he got into a fight with a local joker who stole his hat, and refused to hand it over. During that incident, Mia took Shia for a quiet drink at her neighborhood, but the situation quickly turned bad. After they cheerily posed for pics with a crowd of bar patrons, Shia's hat was taken by  another drunk. He got upset that time and things didn't turn all right, almost violent. At the end, Labeouf left in a cab, and nobody called the police. Does anybody know if he ever claimed for his cap?
Buy everybody knows this guy is trouble! This hottie has been punked, harassed, and the list continues…Let's see how long they remain together until he does r says something and moves to the next girlfriend…
Mia Goth  Biographic facts
19-year-old Mia Goth models for Storm. She is 5′ 9.5″ / 176.53cm tall. Her bust size is 31″. Her waist is 24″ / 60.96 cm. Her hips are 35″ / 88.9 cm. She has light brown hair and brown eyes. She has just finished filming the role, which was shot in Germany and Belgium, of P in Lars von Trier's new feature film Nymphomaniac with Shia, Charlotte Gainsbourg, Stellan Skarsgard and Jamie Bell.