Vittorio Missoni the son of the legendary Italian designer Ottavio Missoni is missing, he was flying in his private airplane with his wife Maurizia Castiglioni on the coast of Venezuela when his airplane disappeared, along them were two friends and two crew members.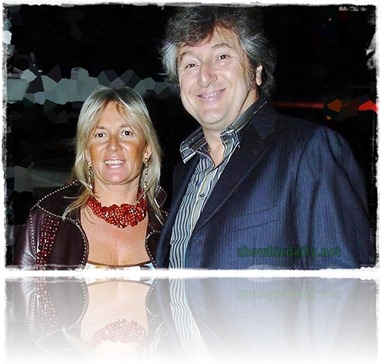 Venezuela police are searching for Vittorio Missoni's plane who was along his beloved wife Maurizia Castiglioni aboard the small the twin-engine Britten-Norman BN-2 Islander aircraft YV-2615 on a flight from the archipelago of Los Roques towards Carcaras Marquetia airport when it disappeared at about mid morning on Friday.
"The last contact with the aircraft occurred 10 nautical miles from Los Roques", said the Minister of the Interior and Justice of Venezuela, Nestor Reverol, stating that "the group had spent Christmas and New Year's Eve in ' archipelago "
Mr. Missoni was returning from a New Year's Holiday with Maurizia and their two close friends entrepreneur Guido Foresti and Elda Scalvenzi along them were two Venezuelan crew members German Merchane and Juan Fernandez.
58-year-old Vittorio Missoni is the eldest son of 91-year-old Ottavio "Tai" Missoni and his wife Rosita Jelmini, he has two siblings brother 56-year-old Luca and sister 54-year-old Angela. It is unknown if Vottorio Missoni and his wife Maurizia had any children, we found a pic of Mr. Missoni with Giacomo Missoni,  Marco Missoni and Ottavio Missoni but we are not certain if they are his sons.
Check Vittorio Missoni's wife Maurizia Castiglioni photos below, we pray for their safe return home to their families.
Vittorio Missoni wife Maurizia plane crash video