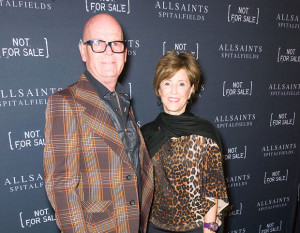 A lot has been said about Katy Perry's parents, both for and against, mostly against. Keith Hudson has been a long time minister, and now is journeying the world, with his wife Mary as a traveling preacher. Mostly he talks about his daughter, Katy, condemning her lifestyle.
Maurice Keith Hudson was born on June 13, 1947, and is the father of Angela, Katheryn and David. There is a rumor that he had a daughter Jodi, through his first marriage. We cannot confirm or deny if this is true.
Mary Christine Perry was born on December 16, 1947.  Both she and her husband are Pentecostal preachers. They were married in 1979. In 1980, they started a church in Santa Barbara, by the end of the decade they became traveling evangelists.
Although they preach against Katy's life, there was a time when they were pretty wild themselves. He is a reformed LSD user. And his wife Mary is said to have briefly dated Jimi Hendrix! She was "saved" in Las Vegas where she was a radio news director, in the late 70's.
Today, after four decades of spreading the gospel, Keith wears cowboy boots, plenty of leather  and enough bling on his crosses to rival any gangsta rapper! Mary is more conservative, wearing coiffed hair and stylish clothes. They have always tried to make themselves stand out from the more conservative image of pastors. In recent years they have traveled around the world, hitting 5 different countries and 15 states in 2012 alone.
Do they take advantage of their daughter's fame? They talk about her a lot in their sermons, going so far as to call her a devil child. They name drop often, and that might make the passing of the plate a little more profitable. But they remain in contact and often see her, so maybe she's ok with it.