Meet Kaye Vassell she is Dappy's ex-girlfriend and baby mama who blasted him on Twitter after he forgot their son's birthday.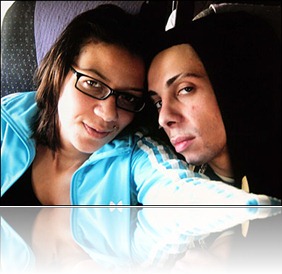 25-year-old British rapper Dappy whose real name is Costadinos Contostavlos, in case you didn't know Dappy is Tulisa's nephew together they were member of the music band N-Dubz. While his famous cousin might be the one who gets a lot of attention this time is was Dappy who got a shout out and not a good one.
Dappy has been living with Kaye Vassell  his on-and-off girlfriend and mother of his sons for a couple of years, is no secret that he constantly cheated on her remember Georgia Amodu?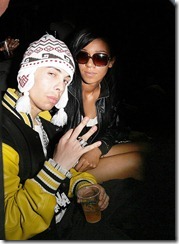 There were so many times when people wondered why did it take so long for Kaye to dump Dappy, probably it was because of her children, so when that article about him not cheating on Vassell for a whole year came out many were glad and relief, even hopeful he has mend his ways or not.
Peace between 22-year-old Kaye and her man didn't remain for long and then a twitter feud between began she even threatened him to put n a Ro Kardashian if he continued his rant, they broke up on March, after nearly 5 years together, they have two sons three-year-old Gino and two-year-old Milo, and it was on adorable Milo's second birthday that Ms. Vassell became upset with Dappy when allegedly forgot his son's b-day!
Follow Kaye Vassell on Twitter here and Facebook here