Rothschild family heiress Kate Rothschild  is married to Ben Goldsmith, who for sure will fire to divorce. The reason? very simple his wife is having an affair with rapper J Electronica right under his financier nose.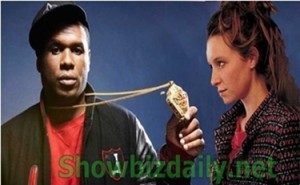 35 year-old rapper J Electronica whose real name is Timothy Elpadaro Thedford dated singer Erykah Badu for four years, during that time they had one child together a daughter Mars Merkaba Thedford born in 2009.
Today he might be the reason of the end of the eight-year marriage of Kate Rothschild and her husband and father of her three children Ben Goldsmith who besides being worth millions well £300 million to be exact is the son of Annabel Vane-Tempest-Stewart and James Goldsmith  who died of pancreatic cancer in 1997.
Kate is not exactly a normal girl herself, her father is Amschel Rothschild as in Rothschild Banking and Annabel Vane-Tempest-Stewart of Irish Guinness brewery. She went to Bryanston School in Dorset. Her siblings are Alice and James. Did I mention Alice is dating Ben's brother Zac? Their romance ended his ten-year marriage to Sheherazade Ventura-Bentley three years ago, so I guess it runs in the family.
She was just 21 when she got married to her 23 year-old boyfriend in September, 2003, she established Round Table record label in 2010. While her hubby funded Wheb Ventures the green venture capital, according to rumors Kate's record label and her constant nights out began to cause friction between her and her husband
Things between the young couple became sort of estranged ever since he met Rihanna in 2011 and tweeted a picture of them with the caption "Too hot". Friends close to Kate said her affair with J Electronica started during a five- month breakup last year and ended three months later.
In the beginning of 2012 it was reported they had separated, but reconciled shortly after, but it came to an end last week after he found explicit emails and texts between her and Electronica and confronted her about her affair with the rapper, things got so out of hand that he ended up slapping her and throwing a toy truck  at her. He was given a caution of assault by police who arrived after Kate called them, Oh the power of money!
By the way he is ready to file for divorce.