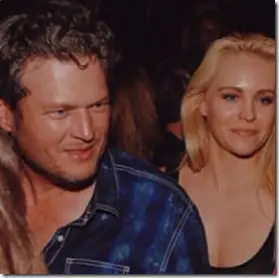 We might have a cheating alert here peeps! Radar Online reports The Voice's coach Blake Shelton cozied up to a hot blonde actress who's a younger, skinnier version of his wife, Miranda Lambert, during a recent night out in LA-LA land!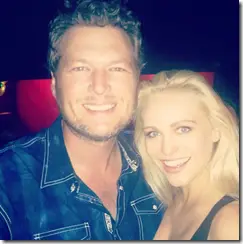 The 37-year-old country music as tied the knot with second wife, fellow country singer Lambert in 2011 after a long four-year courtship but earlier this week he was caught assisting Usher's 35th birthday bash at L.A.'s Bootsy Bellows with the gorgeous actress and former Miss South Carolina Teen USA.
Lindsey's career in the entertainment industry began when she was in her teens, at 16 she received a contract offer from Wilhelmina. Lindsey was born in Iowa, raised mostly in Illinois, later South Carolina, and currently resides in Hollywood. Lindsey literally fell into LA on-camera success first as she was caught in the arms of Mark-Paul Gosselaar's character for TNT's Franklin & Bash.
But beofre all that shortly after being accepted to NYU, Lindsey's mother became terminally ill and Lindsey chose to attend Clemson University to be closer to her parents and younger brother. She graduated with a Bachelor of Science in Business.
In 2004 she took part in Miss California and ended as 2nd runner-up. She is also known for performing interviews for the North American Star League in their Season 1 Grand Final event, her lack of knowledge about the game became obvious but she was embraced by the StarCraft community when she showed interest to learn more.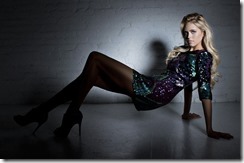 Look for Lindsey as the lead Jessica, the courageous hero, in the film Traveler (2012), as Stacey, the ditzy and hilarious personal assistant, in the film Out of the Gang (2012), and as a nerdy, has-no-idea-she's-hot, series regular in the pilot Lying for a Living (2012).  Her most recent Guest Star role was CBS's VEGAS, episode 6 "The Real Thing."
Lindsey is simply stunning and she appears to be single at the moment, although we are not sure why! So, is she interested in dating Blake? We don't think so, she even posted the photos of Usher's party and said about Shelton
"a super sweet guy with a super thick Oklahoma accent … I felt our pic required the Nashville filter!"
Any thoughts? You can find Lindsey on Facebook here, follow her on twitter here and see more pictures of her here.