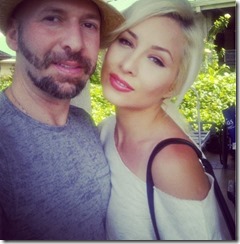 Ever heard of a funeral before getting married? Well  its and idea most man do think about burying the inner single-bad boy before tying the knot but "The Game" author 39-year-old Neil Strauss is actually holding a funeral to burry his freedom for his alter ego "Styles" before tying the knot to his model/girlfriend Ingrid de la O!
So what do we know about Miss de la O. She is definitely a proud girlfriend even writing on instagram
Ingrid De La O ★★★☆彡(。-_-。)☆★★★★Engaged to @Neil_Strauss
And of course you can't forget to change your Facebook status to "engaged" like she did. Well lets not be haters here the gorgeous blond is tying the knot after all and when that important step does happen you just want to tell the whole world how lucky you feel right!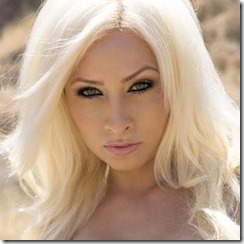 Ingrid De La O is a 26 year old blonde model living in Los Angeles since early 2011. She has been spotted with her beau at book signings like his 2011release "Everyone Loves You When You're Dead"
According to her model mayhem profile she is from Hispanic ethnicity from her Mexican roots. The stunning hot blonde who has model for Maxim is 5′ 6″, weight 107 lbs, she doesn't do nudes but is very experienced. The green aye stunner is a pro in Acting, Editorial, Fit Modeling, Fitness, Glamour, Hair/Makeup, Lifestyle, Lingerie, Parts Modeling, Pinup, Promotional Modeling, Spokesperson / Host, Swimwear and Underwater as we can see in her pictures.
On her profile she also makes perfectly clear her name is not a stage name but her birth name including the spaces!
Olive skin color De La O  is a small girl with a waist of 24", B cup and 32" bust, but she is definitely one sexy package when posing for the lens!
In April 2013 Neil announced his marriage for August of to his current girlfriend, the happy couple will tie the knot on August 31 in Malibu. Congrats to Ingrid for putting and end on Strauss' long list of girlfriends!
You can follow future Mrs. Strauss on twitter here, find her on Facebook here and instagram here you can also find a link here to an old blog of hers.