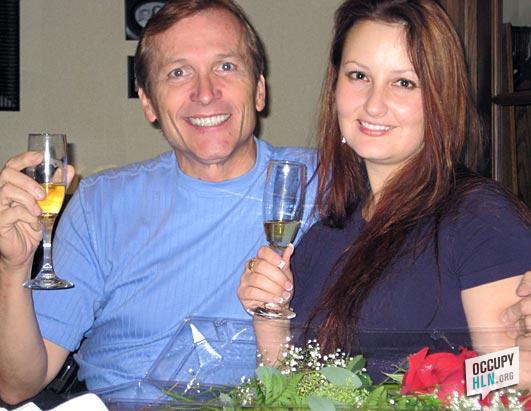 Gypsy Jillian Willis is going to testify in the murder trial of Martin MacNeill, her former lover.  Prosecuters are trying to prove that on the day of april the 11th, 2007, MacNeill drowned his wife, Michelle MacNeill, after drugging her. It is alleged that he did this to start a new life with his mistress Gypsy. Michelle, mother of Martin's eight children, was found in her bathtub dead, but cause of death has not been really determined.
According to Gypsy the two met online in a chat room. At the time, she was an aspiring nursing student. The affair began in November of 2005.  She says that it started as a fling, not expecting a serious relationship. But that all changed when Michelle died. MacNeil soon introduced her to his family as the new nanny, but she did not seem to be very nanny-like. He asked her to marry him a few weeks later. According to Rachel MacNeill, she would just sit there staring at her father, never taking care of the chidren..
Defense attorney for Martin, Susanne Gustin admitted that he had made poor choices in his life, that he had affairs during his marriage. In her words, "we may think he's a total jerk and disgusting….but decide this case on facts rather than emotion."Gypsy is scheduled to take the stand today.
In 2011, she was accused of identity theft and fraud. Gypsy, with the help of MacNeill obtained false military identification and a Utah id card. He also helped her open various bank accounts under a false name. Both pleaded guilty to these charges, Mac Neill was sentenced to four years of federal prison. Under a plea deal, Willis agreed to testify for the prosecution if MacNeill was ever charged with his wife's death.
MacNeill was charged in August of 2012 with murder. His daughters had been outspoken in their belief that he was responsible. This month, hearings began, and are ongoing.
What will Gypsy's testimony reveal? Was it just a fling or did she expect and demand more from the Pleasant Grove doctor? What will we learn today? And the most burning question of all—was Michelle MacNeill really murdered, was her death an accident or a suicide?