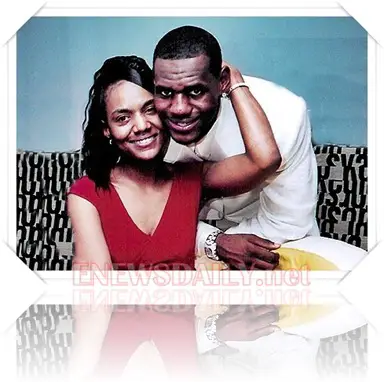 Meet Gloria James, she is the biggest, most loyal fan of Miami Heat's king LeBron James, and she has been before he became the superstar in the NBA he is today, after all she happens to be LeBron's proud momma.
For all of You NBA fans out there the name of Lebron James'  mother is nothing new, she has been in the spotlight for quite a few years now, and believe me it hasn't been pretty news all the time.
Remember when 29-year-old Delonte West claimed he and Gloria James had a steamy affair? What a douche! even if it was true, he was LeBron's former teammate and friend. Then there was that time when LeBron and Paul Pierce were tangled up all while Paul fouled James in a bear hug, then both landing on the first row of fans, all this happened while Gloria was watching and she didn't stood there watching soon she  trying to get into Paul's face , nearly elbowing Kevin Garnett at the same time, James told his Mom to "sit her a** down"
Gloria was again in the news when she allegedly slapped a valet parking employee at a Miami Hotel, she was then arrested for DUI.
These days Gloria James has managed to keep a low profile and we have only seen her at the Heats locker room waiting to kiss her son  and his teammates on their way in, which in our opinion is kind of sweet of her.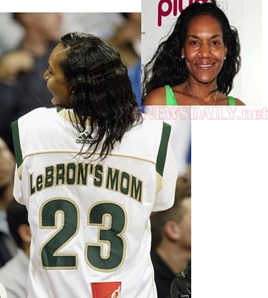 Gloria James' Biography.-
45-year-old Gloria Marie James  was born in 1968 in Akron, Ohio was just  a young 16-year-old girl when gave birth to her son LeBron on December  30, 1984.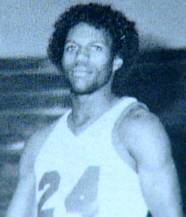 Her baby daddy Anthony McClelland a convict who has spend a whole time of his life in and out of jail, left her and didn't want anything to do with her and her son.
Gloria  was forced to move with young LeBron from one place to the next, she struggle to keep her job, around that time she and her son became friends with Frank Walker who was a youth football coach, who took LeBron aged nine at that time into his home.