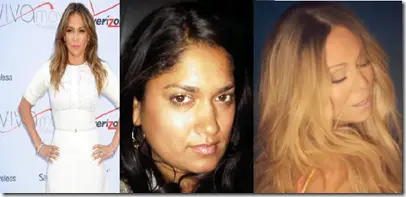 Meet Gilly Lyer, she is the former assistant of Jennifer Lopez, who according to radaronline reports has allegedly quit her job! According to the article Gilly Iyer used to be JLO's right hand but recently departed from her side due to the way J.Lo's boyfriend Casper Smart was treating her workers!
Gilly who is 37-years-old had planned her departure for some time and decided to make the move after music producer Jermaine Dupri joined the 'Touch My Body's management team. She is from Irvine, Cali but currently lives in L.A. Her previous locations include Newport Beach, CA; Orange, CA; and San Pedro, CA.
A source told RadarOnline.com:
"Gilly had enough, she was over it. J.Lo's boyfriend Casper Smart has allegedly been throwing his weight around and would "mistreat, fire and alienate her" workers

"Casper always insisted that Jennifer's staff call him Mr. Smart and even demanded that Gilly get him drinks."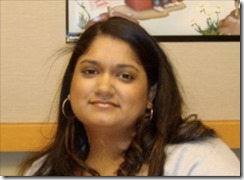 Gilly-short-for-Geetanjali Grace Lyer  was born on July 04, 1976; she graduated from University High School in 1994 and later attended Chapman University graduating in 2000 with a degree in Sociology and Organizational Leadership. Her professional skills include A&R, Music Industry, Music, Entertainment, Music Production, Record Labels, Music Publishing, Recording, Social Media, Social Media Marketing, Social Networking, New Media, Digital Media, and Publicity.
In 1996 she was an inter at KKBT for two years. From September 2001 – October 2004 she worked at doggystyle records as a tour manager; for a year she was a a&r talent scout at Sony BMG. Then in 2004 she turned into a producer for the rpm group. Her resume also includes working as a General Manager for Penagon Entertainment for nearly a year. According to her LinkedIn she is a owner of infinite enterprises founded in 2003.
In 2011 she was Assistant to the CEO at Nuyorican Productions in Westwood, CA and most recently she worked in the management of the medina company.
Kind of ironic JLO's longtime assistant quits to to work for the woman she replaced at American Idol's judge's table.
You can find Geetanjali Grace Lyer on Facebook here and her twitter here.