Rumors about Liz Cho probably dating her  ABC News co-anchor Josh Elliot have been around ever since Liz split up from her still husband Evan Gottlieb, and while we know plenty about the ABC anchors we hardly know about Evan, so let's check him up.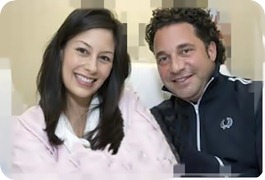 51-year-old Evan Mark Gottlieb is the president of GOCO Development and until this day he is the husband of 41 –year-old Liz Cho with whom he  has one daughter Louisa Simone Gottlieb born on May 17th, 2007. It is probable that Mr. Gottlieb was born on September 03, 1961, and that he might have been raised in Florida where some of his family still lives. Evan's previous addresses have been in Bookline, MA and Hallandale Beach, FL.
Early this year we heard the story about Evan and Liz getting involved in a nasty lawsuit with Cathal Maguire regarding the couple's home in Westchester. Maguire claimed Gottlieb and Cho failed to pay him for the renovations he did at the 9-bedroom, 4-bathroom home. You can read about that here.
Evan and Liz split up 6 months ago, they are trying to worked through their divorce, in the best possible way, she moved out of the family home.
Unidentified sources said Liz is not dating ABC Josh Elliot.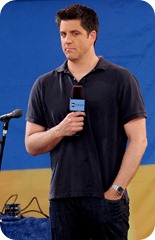 "Liz and Evan's marriage fell apart six months ago, and she moved out three months ago. While there are rumors that she had an affair with Josh Elliott, they only started seeing each other after she and her husband split."
"Liz and her husband are currently working their divorce out, and making sure they do the best thing for their 5-year-old daughter, Louisa Simone."