Jenni Rvera's soon to be ex-husband former MLB player Esteban Loaiza expressed the sorrow he felt when he heard his ex-wife Jenni Rivera has died in a fatal plane crash in Mexico on December 9th, 2011, putting aside their differences and bitter divorce. Loaiza said he was devastated with the tragedy.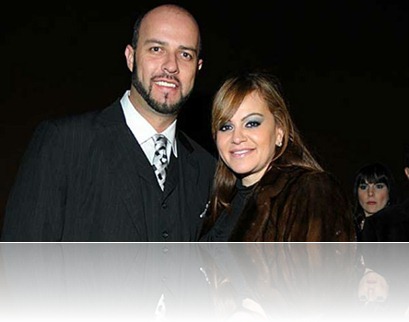 40-year-old Esteban Antonio Loaiza Veyna was born in Tijuana, Mexico, the Mexican pitcher graduated from Mar Vista High School in Imperial Beach, California, he made his debut with the MLB on April, 1995 with the Pittsburgh Pirates, before that he played with the Gulf Coast Pirates, the Pirates' Rookie Level minor league and before that with the Mexico City Red Devils.
In 1998 he signed with the Texas Rangers and  two years later he was playing with the Toronto Blue Jays. Loaiza was transferred to the Chicago White Sox in 2003 and with the Yankees a year after that. In 2005 he was playing with the Washington Nationals and with the Oakland Athletics in 2006, by 2007 he was playing with Los Angeles Dodgers and ended his career in the Major League with the White Sox, played his last game on June 25, 2008.
"Loaiza had a great career and a great year for the White Sox [in 2003]. But unfortunately, he wasn't what we expected. [General manager] Kenny Williams doesn't like to hold people hostage. We gave him the opportunity and we didn't like what we saw. Hopefully, we were wrong, and hopefully he finds another job."
Last October he joined the Mexican Baseball Pacific league team the Mexicali Aguilas.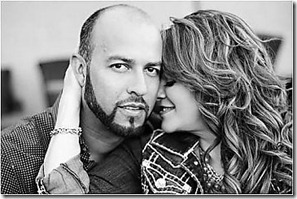 As far for  Esteban Loaiza's personal life , we know that in December, 2008 he and Jenni Rivera began their relationship, after two years together  they got married on September 8th, 2010 at the Hummingbird Nest Ranch in Simi Valley, California.
They filed for divorced on October, 2012 citing irreconcilable differences, but it was until weeks after that that media began to gossip about the real cause of their divorce.
Some sources said Loaiza had been having an affair for 4 years with a 37-year-old woman identified as Bella  Channel who was apparently their personal masseur, but things didn't end there because media also published a story about Jenni's decision to file for divorce from Esteban Loaiza due to the affair he was having with the singer's eldest daughter Chiquis Marin.