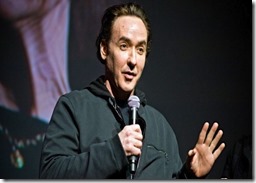 TMZ reports Elizabeth Diane Pahlke has been charged with two felony counts — 1 count of attempted burglary and 1 count of stalking with an active court order … meaning she had a restraining order against her at the time of her arrest! Whoa how creepy can this people get huh! It wasn't enough to have a "price" on her head already but this woman is relentless!
Her lawyer in case she has once, might one to throw a psyche evaluation in there for her, since the woman allegedly talked to angels and this angels said to her she an Cusack were meant to be!! Say what!
According to prosecutors Pahlke who is 45-years-old has been harassing the actor for the past three years; this woman became a pro stalker and through text, Twitter and other messages she made sure to be on top of him.
Elizabeth Diane Pahlke pleaded not guilty to stalking Cusack between October 2010 and Tuesday this week, when she was arrested near the star's home near Malibu, an hour northwest of Los Angeles. The delusional woman actually tried to enter the 47-year-old actor's home by climbing through a window and scaling a fence on his property.
Diane who had previously followed the actor into a restaurant and tried to approach him, was ordered to remain in custody in lieu of $200,000 bail, pending her next court appearance on September 16.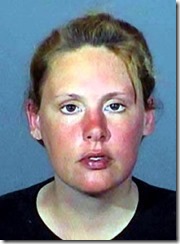 But Pahlke is not Cusack's first alleged stalker. The actor whose credits include "Being John Malkovich", "High Fidelity", and "Grosse Pointe Blank" was also stalked by a 34-year-old woman, Emily Leatherman back in 2008 (picture above); she was sentenced to six months already served and five months' probation, as well as being ordered to undergo psychiatric counseling.
If Diane is convicted she could go to jail for up to 4 years! Crazy!
You can find a twitter account with her name on it, here.