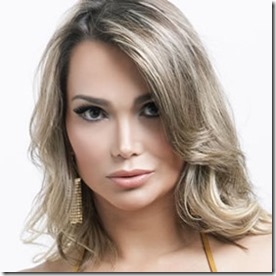 Brazilian 27-year-old Eliana Amaral a contestant in the annual Miss Bumbum competition which specializes in finding the sexiest bottom in Brazil has been accused of bribing judges to rig the votes! Amaral along with fellow contestant Mari Sousa were in the 15 finalists round up but not being enough the blonde bombshell who would be crowned next month in the third year rendition of the competition allegedly paid organizers around £18,000 for second place!
To make matters worst, The O Dia newspaper also alleged that Ms Amaral's impressive derriere is not entirely natural – which would eliminate her from the competition! The woman with the perfect body was thrown under the buss by her own competitors who in their frustration took to twitter to make the denounces!
But why settle with first place if titleholders often go on to become national celebrities? Apparently Sousa paid a larger amount than Amaral but still second place has also become a coveted position after previous years' runners up have achieve greater fame than the actual winners.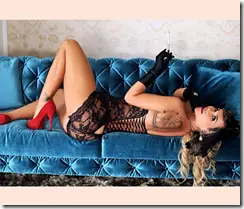 But what else do we know about Eliana other then her recent scandal? She is described as a law student. The representative of the northeastern state of Pernambuco is 1.70 tall, she weights 64 kg, bust is 98 cm, waist is 66 cm but most importantly her butt measure is 100 cm. She reveals her perfect man is Brad Pitt, loves Coco Channel and her concept of happiness is "Being healthy and someone to love"
About her fellow contestant before they went behind her back, she says:
I think all are beautiful and I'm quiet about it, when you think about all the holds were victorious. I entered a no contest in a war, hopefully extract only good things and who knows good friendships.
Eliana Lopes Amaral is also a fitness junkie and MMA lover. Although she allegedly tried to cheat her way into winning she is still a gorgeous woman, want to know what it takes to conquer her? In her own words:
True nice guy, should be considerate and not be self center, hate it!
The Huffington Post reports It is unclear if an investigation into the bribery charges will be launched. Well it's a good thing she knows about laws right! Deny, deny, deny!
Find her on isntagram here!