Meet Producer, Director, DOP, cameraman and a Final Cut Pro Editor Anthony Aurelius he is the founder of Choi-Bo, a holistic exercise routine to music. He is also the creator of Dynamic Choi Kwon Do, a peaceful but practical martial art that is more contemporary than the original Choi Kwang Do. He has over twenty years experience teaching martial arts.
Aurelius who is also a videographer, happens to be in quite the predicament! During Stan Gocman and Claudia Ressler wedding an unaware Aurelius recording himself venting his twisted prejudices as he filmed the Jewish couple's precious day!
Here are some of the horrendous anti-Semitic comments he made
"Mental, Israeli dancing, isn't it? There's a real feeling of like, they're better than everybody else. Jewish."

"I don't think I blame Hitler"
His assistant later slams Jews as
"the meanest people in the world".
He also throws a vicious attack to the bride saying
"Some of the Jewish women are very beautiful to look at. "But I can tell you, they'd be right f***ing cows. Very f***ing snooty, they'd be a pain in the arse.

"Not a very attractive bride at all."
Can you imagine the joy and anticipation of the couple waiting to their wedding video? And getting that in return? Aurelius did not  only sent them the wrong video first but took nine whole month for the right one to arrive! Then the couple realized what they had paid for.
Aurelius claims he is the 'UK's No.1 fitness expert' on the cover of a DVD he has released – and describes it as 'The ENLIGHTENED warrior workout'.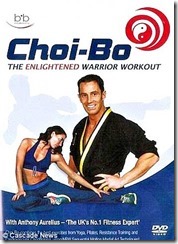 His filming business ceased trading in August. He later apologized to the couple in a handwritten note saying:
'I am very sorry for offending you and possibly your family also. You did not deserve this. I am ashamed, in honesty,'
Maybe Mr. Aurelius should go back to his other job. In 2007 Anthony resigned from Choi Kwang Do Martial Art International to create Dynamic Choi Kwon Do. Dynamic Choi Kwon Do aims to use the original method of Grandmaster Kwang Jo Choi.
He is known in the media for training celebrity/high-profile clients like Heather Mills.
What do you think, the damage is pretty much done huh!
Find him on twitter here. Don't miss the audio below!