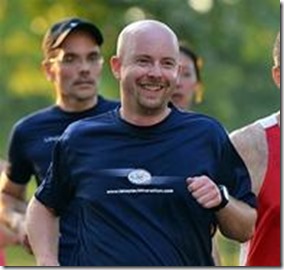 37-year-old British Andrew Billington who is  an internationally known long-distance runner and was training for the New York City Marathon, is in critical condition at Bellevue Hospital after his attacker bashed him in the head with a brick and rifled through his pockets!
Billingotn who is an accountant by profession works at Thomson Reuters, his skills and expertise include Financial Management, Forecasting, Financial Analysis, Business Objects,Business Analysis, Financial Planning, Business Process Improvement, Financial Modeling, Accounting, Budgeting, Cognos, Financial Reporting, People Management among others.
The runner was walking home on the Upper West Side after watching The Stereophonics in concert at Terminal 5 when he was attacked in front of his girlfriend, Billington fell to the ground and the assailant hit him again in the face with the brick before searching his pockets for money.
Andrew is a member of the New York Flyers running club; he has raised money for many charities, more recently "The Donkey Sanctuary" and "Motor Neurone Disease Association" You can see his profile on justgiving.com here where you can create a page and start raising money for your favorite charity just like Andrew did.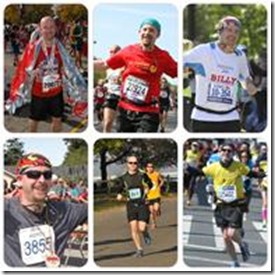 Described as an amazingly great guy, a wonderful person by those close to him; graduate of Newcastle University in England in 1997 and moved to New York in 2009.
Last April he ran the 2013 London Marathon for The Donkey Sanctuary, and said
Thanks for taking the time to visit my JustGiving page. I am really looking forward to the 21st April 2013 when I will be running the London Marathon for the first time. Many of you will know I have run a few marathons over the last couple of years and this time I wanted to suppport a unique charity that cares for animals. This one specifically rescues and cares for Donkeys. The Donkey Sanctuary in the UK rescues thousands of donkeys from around the world and is reliant on donations to carry on this great work. I really hope you can help me support them by donating to this cause.
Mary Wittengerb who is the CEO of New York Road Runners, twitted

Cops are still trying to identify the attacker.