It was a shocking moment in the heart of New York City when the driver of a SUV, Alexian Lien, was forced from his vehicle and beaten by a group of bikers, in front of his wife and infant daughter.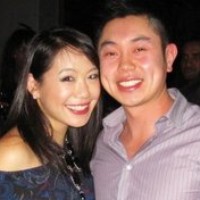 In a video captured by a helmet cam of one of the bikers it appears that the SUV struck a cyclist when the cyclist braked in front of him. Fearing for the safety of his family,  Lien drove off quickly, hitting several bikers as he did. According to one report, one of the bikers suffered a broken leg. Jeremiah Mieses, 26 was hospitalized after he being run over by Lian.
The bikers gave chase, and finally caught up with Lien as he slowed down for Manhattan traffic. When he had to stop, the bikers immediately ran to attack the vehicle, smashing windows with their helmets.
Lien was dragged from the vehicle and beaten by several bikers. He was taken to the hospital where he received treatment for lacerations to his face and body. He was shortly released.
Some reports state that there have been no arrests and that police are investigating the incident. But according to WCBS TV in New York, Christopher Cruz, 28, was charged with reckless endangerment, reckless menacing and endangering the welfare of a child.
The encounter took place last Sunday ay around 2:00 p.m. Motorcyclist from different groups had planned a last summer ride but police had cancelled the event, as it had become too disruptive the year before. According to one biker, Lien had yelled obscenities at them. He also says that at first no one was aggressive towards Lien and only trying to find out what happened.
Watch the video below and form your own opinion.