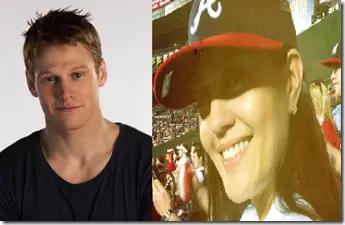 Did you know one of our favorite heartthrobs from The Vampire Diaries, 28-year-old Matt Donovan/ Zach Roerig is a real life daddy?? The news of his secret love child with a woman named Alana Turner, first turned heads back in July and now has us melting hearts on his win on the child's custody battle.
The hunky actor is now a full time daddy and although for the first two years of his little girls life he wasn't much of a presence and has never even said a word about her existence publicly, will now make all future decisions over the child's care. According to court documents Zach won custody of his two-year-old love child last month when a judge in Georgia awarded the 28-year-old actor.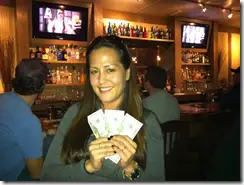 Alanna has been arrested three times, was in Federal prison after pleading guilty to 'various crimes'. According to TMZ, Alanna Turner, 32, is currently in federal prison and has been arrested at least three times. While it's not clear if it's the same Alanna Turner, AL.com reports a woman by that name pleaded guilty to conspiracy to commit mail or wire fraud for her involvement in selling hundreds of thousands of dollars' worth of fraudulently obtained electronics on eBay in 2012.
We did find a Facebook profile with her name and among her friends we found Zach's mother, Andrea Roerig.
Alanna who is four years older than Zach, attended Windsor Forrest High School in Savannah, Georgia. His last post on Facebook was on April 16, and on twitter it's been over a year now. She has a sister named Sonia Turner and their father is Matthew Crothers.
She and her co-defendants traveled to Alabama and four other states to buy PlayStation 3s, iPods, iPads, and other equipment. In April 2013, she was sentenced to six months in prison, a longer sentence than some of the others involved in the scam due to her previous criminal record.
Now all Zach need is a new lady to be a mother to his little girl; with his looks and his daughter by his side he will melt the heart of anyone! How about his last girlfriend and co-star Candice Accola?
Find Alanna on Facebook here and twitter here.