British superstar Adele is adding Bond Girl to her successful resume so far. The singer is delighted not only about singing but she also wrote the theme song after she "fell in love with the script" she just had to do it; having in mind there's a lot of instant spotlight and pressure when it comes to a Bond song. The passionate singer wrote "Skyfall" with long-time collaborator Paul Epworth. She recorded it at London's Abbey Road Studios with a 77-piece orchestra.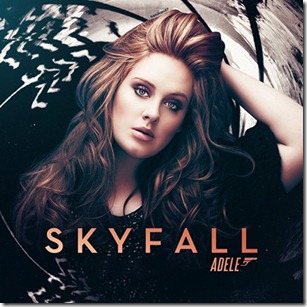 The singer said she experienced one of the proudest moments of her life once they recorded the strings, she even said this will be such an unforgettable moment in her career that she imagined herself backcombing her hair when she's 60 one day and telling people how she was a bond girl back in the day.
"Skyfall," the 23rd film in the Bond franchise and the third film with actor Daniel Craig in the lead role, will see the womanizing rogue super-spy take on another mission to save the world. The film will be released in Britain and most European nations on October 26. It arrives in U.S. movie theaters on November 9.
The released of the theme song will see eye to eye with the Bond film franchise's 50th anniversary. Now, among the singers behind Bond themes in the past, we have Shirley Bassey in 1971's "Diamonds Are Forever" and 1979's "Moonraker," Paul McCartney on 1973's "Live and Let Die," Gladys Knight, Tina Turner, Sheryl Crow even Madonna. These are all great singers but Adele is certainly not the exception at all.
I mean all you have to do is listen to her first two singles from album 21, "Rolling in the deep" and "Someone like you" No wonder she is a six Grammy Award winner and has numerous mentions in the Guinness World Records. The artistry and impact in her voice is just amazing, she's been described as unique. So let's stop with all the babbling and take a look at her new baby "Skyfall" and let us know what you think about her always intriguing and soulful vocals!
Take a closer look!
Check Adele's Skyfall music video with Lyrics!!!!!!!!!!!!!
Adele- Skyfall Music Video