Their debut single! What a great thing! Can you believe it was 50 years ago! How time flies.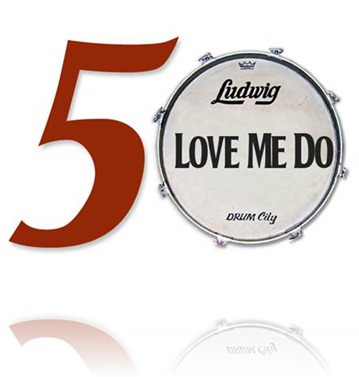 Paul McCartney began writing "Love Me Do" a few years earlier, in 1958, when he was playing hooky from school at age 16. Soon afterwards, he sat down with John Lennon to flesh it out. "It was completely co-written," McCartney later said. "It might have been my original idea, but some of them really were 50-50s, and I think that one was. The song was a surprise hit, rising to Number 17 on one of the many weekly charts around the U.K., a strong enough showing to convince EMI they had made a smart bet in signing the Beatles. It was debut number 45 for The Beatles when "love me Do" hit the record stores all over England, expectation where high since the name of the band didn't mean much to many English fans outside of Manchester and their native Liverpool.
Song facts:
"Love Me Do" was recorded by the Beatles on three different occasions with three different drummers:
· The Beatles first recorded it on 6 June 1962 with Pete Best on drums, as part of their audition at EMI Studios at 3 Abbey Road in London. This version is available on Anthology 1.
· By 4 September, Best had been replaced with Ringo Starr (producer George Martin did not approve of Best's drumming; the decision to fire Best was not his, however), and on that day the Beatles with Starr recorded a version again at EMI Studios.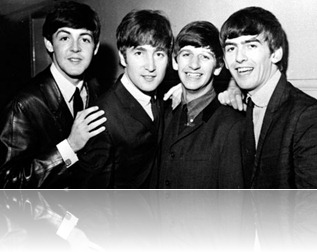 · One week later, on 11 September, the Beatles returned to the same studio and they made a recording of "Love Me Do" with session drummer Andy White on drums.
"Love Me Do" has been covered by (among others):
· Bobby Vee on his 1964 album, 30 Big Hits from the 60s
· Dick Hyman on his 1964 album, Keyboard Kaleidoscope
· Sandie Shaw on her 1969 album, Reviewing the Situation
· Ringo Starr on his 1998 album, Vertical Man
· Madooo on his 2002 album, This Day Is Forever
· The Persuasions on their 2002 album, The Persuasions Sing the Beatles
· David Bowie covered "Love Me Do" in some of his Ziggy Stardust tours.
· Stevie Wonder performed the harmonica solo before presenting Paul McCartney at the 54th Grammy Awards.
There is one interesting theory about "Love me Do"; some people believe this was perhaps the first Beatles song about drugs. The Beatles were using amphetamines in order to survive their hectic schedule. At the time, dopamine was considered the 'reward chemical' of the brain. Thus, the 'do' in Love Me Do, actually refers to dopamine, as in "Lads, I really love me dopamine. Cheers." Think this might be true??
Well to all the Beatle maniacs out there! Watch the video one more time! Enjoy!
The Beatles- "Love Me Do" Video