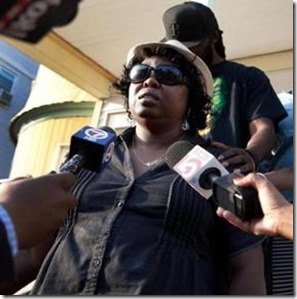 As investigations continue following the murder of 27-year-old Odin Lloyd near the home of Pats' Aaron Hernandez, new details about his death are beginning to surface. The probe into his death has led back to New England Patriots tight end 23-year-old Aaron Hernandez.
Odin Lloyd who was found by a jogger on Monday, was born on November 14, 1985; he graduated from Boston high school and was currently living at his uncle's house in Dorchester. Lloyd is been linked not only as Hernandez former associate, friend and party partner but also because he was romantically linked to Aaron's sister in law, Shaneah Jenkins.
There is a lot of speculation and theories revolving the case, some seem to believe he was shot inside Hernandez' home by accident, police is not leaving out the possibility of a drug dealing incident and others think the Jenkins' sisters might have an idea but are afraid to speak out.
The semi-professional football player Odin who played for the Boston Bandits was a tough dude and remembered like that by his neighbor Kevin Mallory, saying he was in good shape, worked out regularly at a local park and:
Of everybody on this street he was the one who could take care of himself, so there had to be some shaky stuff if he was the guy killed.
Whether or not this guy was killed by Aaron Hernandez or whoever the point is, a life is lost and someone needs to be held responsible for it. That is exactly what the victim's family is asking, justice!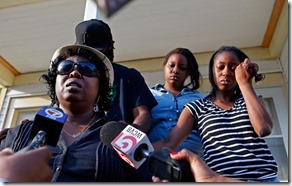 A heart broken mother, Mrs. Ursula Ward said:
"I want the person that killed my son to be brought to justice," "That's my first-born child, my only boy child, and they took him away from me. … I wouldn't trade him for all the money in the world. And if money could bring him back I would give this house up to bring my son back. Nothing can bring my son back."
Ursula Ward gave birth to trhee children, son Odin, daughter Olivia Thibou and daughter Shaquilla Thibou Lloyd' sister, Olivia made some harsh and expected comments about the loss of her brother:
"I need whoever it is; who knows what happened, to say something, because he knows who it is. He knows who he was with and that person knows that he needs to speak up,"
Read more
Odin's family said they can't bring him back as much as they want. And now, they just want justice.
Our heart goes out to Mrs. Ward and the rest of Lloyd's family.